Thanks for visiting the Fort Worth Chapter website. We hope you get something from the information found here and encourage our members to provide safety-related news, jobs, and educational opportunities that we can communicate with the rest of the Chapter. It's our mission to help our members and the safety profession by providing beneficial information and resources.
The WISE Mentoring program successfully connects today's most talented and experienced women mentors with rising and aspiring mentees. This pairing is designed to encourage and empower mentees to more effectively advance their careers through alignment with identified business objective, skill development, career option consideration, and network formation. All discussions are strictly confidential between the two parties. If you are an SH&E practitioner seeking to chart a successful career path or a seasoned pro eager to share experiences and insight, please visit the ASSP WISE website for more information.
In December, the Fort Worth ASSP Chapter joined forces with the Southwest ASSP Chapter for an enjoyable evening celebrating the holidays and, you guessed it, throwing axes! We wanted to thank everyone for coming! Good food, a fun axe tournament, and fantastic company. We look forward to seeing everyone at our next Chapter Meeting in January!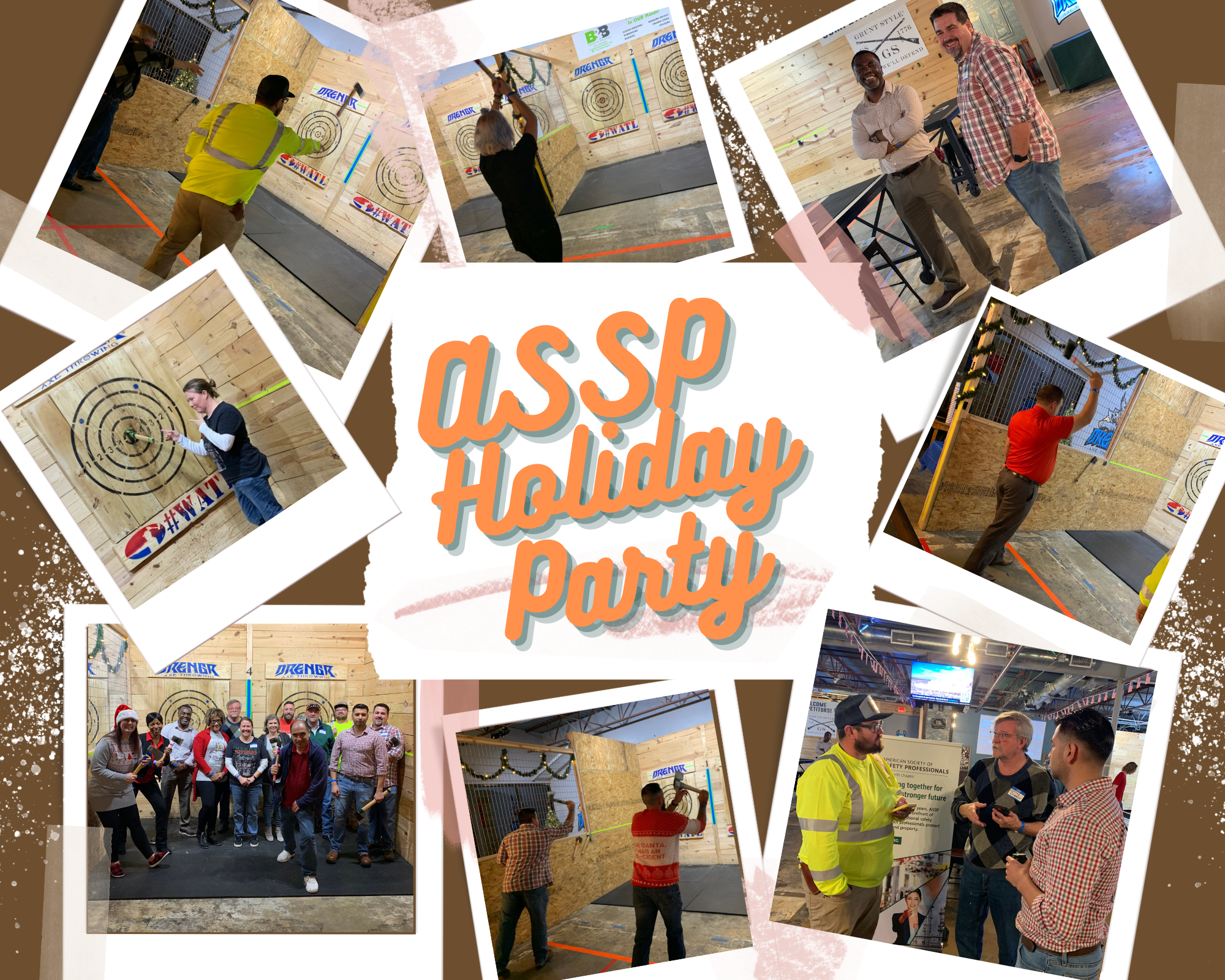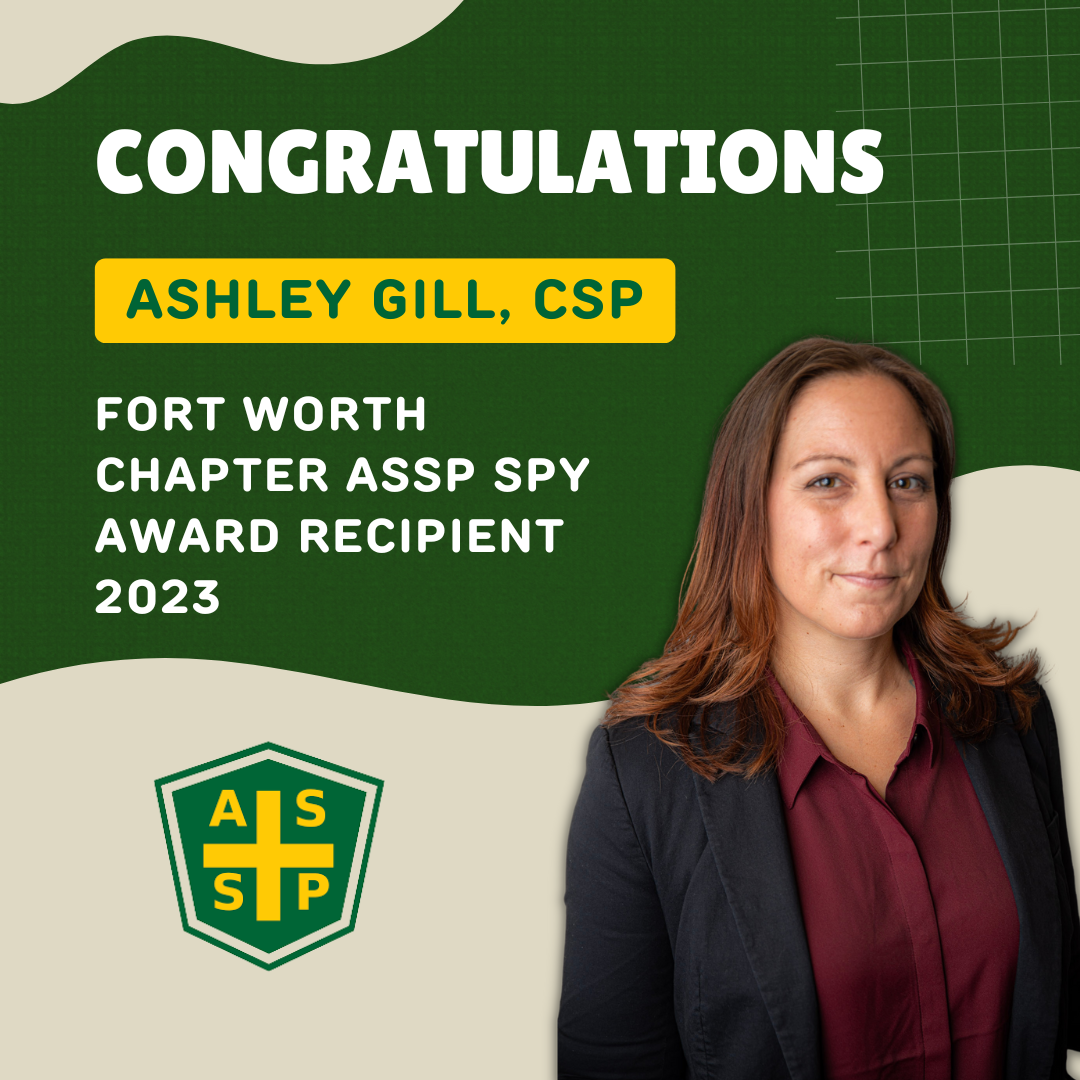 The Fort Worth ASSP Chapter is pleased to announce our 2023 SPY Award Recipient, Ashley Gill, CSP. Ashley is an adjunct instructor at Tarleton State University and Texas A&M Commerce, teaching Industrial Safety, Construction Safety, and Occupational Safety and Health Program Management, respectively. She is pursuing her Doctor of Business Administration from the University of Missouri – St Louis. Ashley is a member of the ASSP Fort Worth and Southwest Chapters, WISE (Women in Safety Excellence) and BISE (Blacks in Safety Excellence). In 2022, she delivered four EHS&S-related conference proceedings/invited presentations and was featured on EHS Daily Advisor: Faces of EHS and in the BCSP Beyond Safety series. Catch Ashley next on the upcoming YellowBird ConverSAFEtion with Safeopedia on Thursday, March 30, 2023, at 3:30 p.m. CST. This event is FREE for all EHS professionals in Safeopedia and YellowBird networks and will be hosted through Zoom for a virtual 30-minute roundtable discussion. Register here!